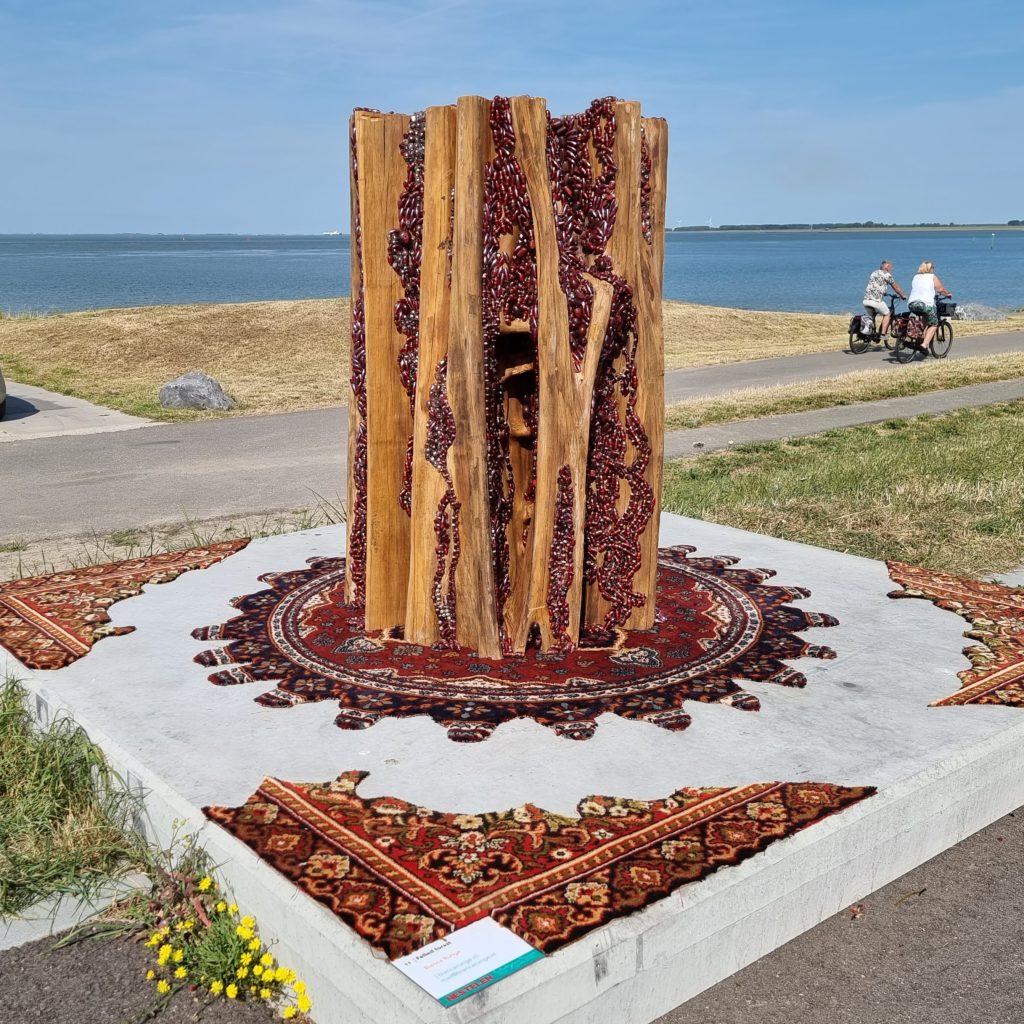 Verbeeldingsroute Scheldeboulevard Terneuzen 2 juli tot en met 4 september 2022

Kaal staat de stam van de Acariquara op de boulevard van Terneuzen, ontdaan van zijn schors, takken en wortels. Uitkijkend op grote containerschepen die producten vanuit de hele wereld in -en uitvoeren.
Glaskralen, restanten uit onze consumptiemaatschappij, woekeren als rupsen, torren of bizarre groeisels rondom de gekapte stam. De stam uit het amazonewoud is omgetoverd tot object wat tegelijk verleid maar ook tot nadenken stemt.
Op de wereld staat een boom minder om een nest te bouwen, te broeden en uit te vliegen.
Jaarlijks worden overal ter wereld ontelbare bomen gekapt. Als onderdeel
van natuurbeheer, verantwoorde houtteelt of voor economisch belang.
Zo verdwijnen de longen van de aarde en de plekken waar biodiversiteit zich kan manifesteren.
Op de lange termijn ook voor de mens van levensbelang.
De Acariquara is onderdeel van serie 'Felled Trees' van Bianca Runge waarin ze de bomen een stem geeft. Het gekapte bos is een gelaagde metafoor voor de spanning tussen mens en natuur.