Opening van de Leeuwenpoort door Anita Pijpelink gedeputeerde van de provincie Zeeland.
9 maart 2023 – Ellemeet Open AiR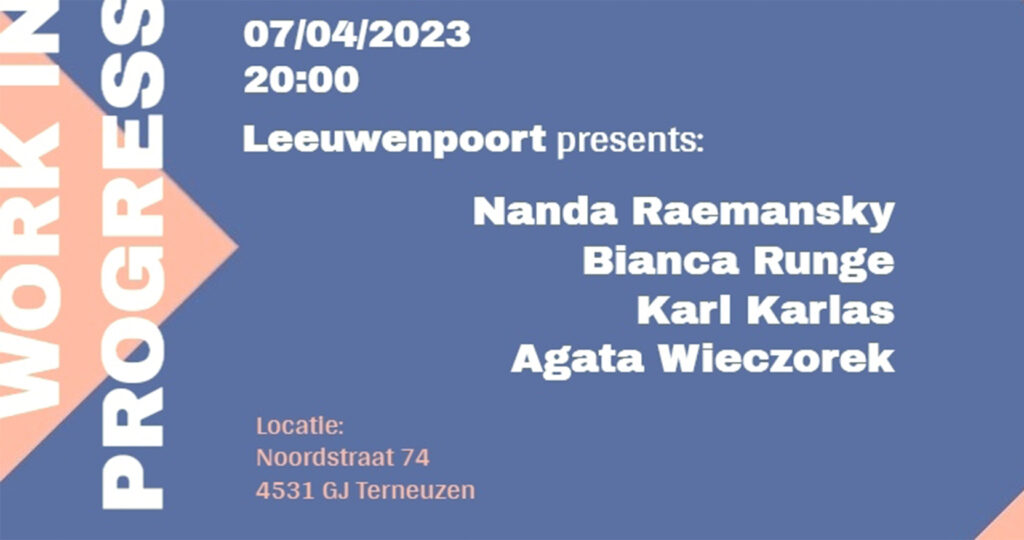 With art (in progress) by the artists:
Karl Karlas, Nanda Raemansky, Agata Wieczorek, Bianca Runge.
Program:
Welcome thursday 9 maart from 19:30
Opening of Open Studios by Anita Pijpelink deputy of the province of Zeeland
live music by Spons & Draad
from 20:00 till 21:00
Belangenvereniging Wij zijn de (Zeeuwse) kunsten
Finger Food by Hein Kookt.
AiR Ellemeet, Dorpsstraat 10, 4323 LJ Ellemeet.